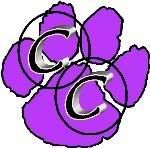 We've had an interesting week in the feline department. (I've talked about her
here
and
here
) My parents found a kitten that was starving and even though they aren't the most "animal lovers" they couldn't leave her. I took her home to litterbox train her, but she is now all cozy at my parents house. It's been a tough week for that little girl, who they have named "Princess". She was abandoned (or lost, we aren't sure), she was starving, found, taken home, vaccinated, dewormed, rehomed.. and yet she seems to have adjusted very nicely. She's still a little sick (a little kitty cold) but she seems to be doing very well.
Some of these pictures I've already blogged, but I'm sharing them again because they are perfect for the
Camera Critters meme
.
As you can see, she took to the dogs IMMEDIATLEY, but she wanted NOTHING to do with the other cats and she never did warm up to them. She's a one-cat-per-house kind of kitty, but dogs are allowed! Saki really took to her and the mothering instinct set in, I think. Saki is officially a year old next week. The kitty, Princess, got more baths from Saki than I think she got from her kitty-mama.
Chico liked her too, but not as much as Saki did. I think the fact that the kitten tried to nurse off of him turned him off.